Coroner's Office IDs Drowning Victim, Accident Details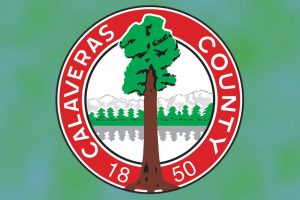 Calaveras County Seal

View Photos
San Andreas, CA – The Calaveras County Coroner's Office has released the identity and likely cause of death relating to an incident at a popular swimming hole and rec area near Hathaway Pines.
The 25-year-old Murphys man whose body was recovered Sunday by search and rescue teams was confirmed to be Robert Mast, according to Deputy Coroner Keith Rosa.
Rosa says that following an autopsy, now complete, the cause of death was determined to be drowning after a fall, during which Mast sustained multiple blunt force injuries. Neither drugs nor alcohol were considered to be factors.
As previously reported here, local law enforcement officials first heard about the incident around 5 p.m. this past Saturday from hikers who called in to report they had spotted a submerged body. Monday Calaveras County Sheriff Rick DiBasilio, who could not, himself, release the man's name ahead of the Coroner's Office, talked with Clarke Broadcasting. However, he recounted the man's father indicated that his son had gone camping the night before and had not returned. At the time, the Sheriff shared what turned out to be the likely outcome: "It appears like there was no foul play. It looks like he possibly slipped off a rock, fell down the embankment and ended up in the water." He added that one of his department's detectives, while reporting the onsite conditions, commented that he almost lost balance on the wet rocks.
The Sheriff also cautioned people recreating in areas like Candy Rock to use great care, wear life jackets and not camp alone.