2016 Mother Lode Roundup In Full Swing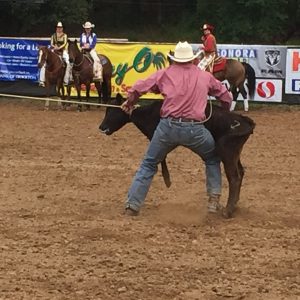 2016 Mother Lode Roundup Rodeo
Sonora, CA — Giddyup partner there are plenty of events for the whole family today as the Mother Lode Roundup starts off with breakfast and ends with some mutton busting, calf roping and fancy bull riding.
The day kicks off with the Mother's Day Breakfast followed by the Cowboy Church with Coy Huffman. Then the main event will take place as cowboys and girls will hit the coral for the second day of rodeo fun. First check out the upper left-hand image box to get a glimpse of what to expect if your pack up the family and head to the 2016 Mother Lode Roundup Rodeo including a video of the spectacular and moving opening ceremony from Saturday.
All events are at the Mother Lode Fairgrounds. For the list and times of all of today's Roundup events, click here.
For additional Rodeo videos, click here.
Click here for a wrapup of Saturday's Roundup Parade in downtown Sonora.