Signatures Collected For Recreational Marijuana Initiative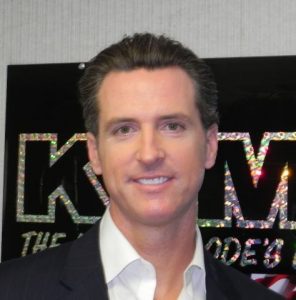 Gavin Newsom

View Photos
Sacramento, CA — Supporters say they have collected enough signatures to put a measure on the ballot to legalize recreational marijuana use in California.
The initiative is backed by high profile figures, including Lt. Governor Gavin Newsom and former Facebook President Sean Parker. It would allow anyone over 21 years of age to possess up to an ounce of marijuana and grow as many as six plants. The proponents say they have collected over 600,000 signatures, and only 365,880 are needed to place it on the November ballot. It would also place a 15% tax on the sale of marijuana. The drug would remain illegal in public places and while driving.
Opposition to the initiative is starting to organize behind the group Citizens Against Legalizing Marijuana. The organization argues that the drug is very dangerous and the state does not have the needed resources to effectively regulate it for recreational use.