Summerville Talks Nursery, New Classes, Adult Ed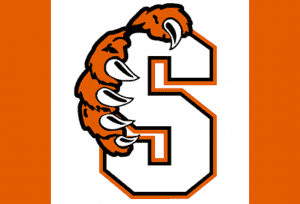 Summerville Bears logo

View Photos
Tuolumne, CA – Expanding educational opportunities for the next school year and maintaining the parent nursery are on the Summerville trustees' agenda this week.
At Wednesday night's meeting, District Superintendent Robert Griffith will roll out a memo-of-understanding (MOU) document that seeks to guide the new relationship in the next school-year between the school district and Summerville Parent Nursery School (SPNS). As previously reported here, the district has been winding down from a partnership that included providing financial support. Under the proposed agreement, SPNS would be able to remain license-exempt by having the district maintain program sponsorship, which also requires that it remain involved with facets of employment, operations and records. In addition to reimbursing it for all costs and expenses, SPNS, if it agrees to the MOU, would be required to assume all responsibility for its nursery facility and insurance.
Several new courses being proposed at Summerville for the coming school year will also be presented to the trustees at the Wednesday meeting.
Advanced Manufacturing Applications and Advanced Orchestra would both provide students with options not currently offered to further develop skills. The former is also part of one of the district's identified technical education career paths. Advanced Placement European History, designed to be the equivalent of a two-semester introductory college course, would also potentially allow students to earn college credits. Advanced Law Enforcement would bring more focused development and preparation for students planning to apply for police academy. A proposed afternoon Strength and Conditioning class with a studies component for varsity athletes in season would potentially carve out more time to train as well as study and get homework done ahead of practices and games.
In other action items, the board anticipates approving final graduation requirements for the district's new Adult Education program, previously reported here. Once these are finalized, Griffith states, "Very soon…we are going to start to put out the word to our community that any adult who has not completed a high school diploma…and would like to…we are going to offer an opportunity to do that." The Adult Ed requirements, he adds, will be much the same as for high school students; albeit, with "a lot less electives."
Following a 5:30 p.m. closed session on various topics the meeting will open to the public at 6:30 p.m. in the high school library (17555 Tuolumne Road).