Bigelow Proposes Bill That Could Impact Tuolumne County Jail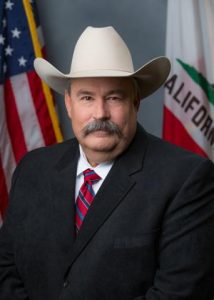 Assemblymember Frank Bigelow

View Photos
Sonora, CA — Republican Assemblyman Frank Bigelow is proposing that Tuolumne be one of five counties in a pilot program creating a "Jail Industry Authority.
The bill, AB 2012, was approved 73-0 this week in the full California Assembly. It would allow the Board of Supervisors in the five pilot program counties to authorize the county Sheriff to create this new entity that would be tasked with transforming the county jail into productive workplaces where inmates learn skills, gain work ethic and reduce idleness.
"The Jail Industry Authority will not only benefit the inmates by providing them with vocational skills, but it will help our communities," says Bigelow. "This legislation is critical as these types of programs provide a proven reduction in recidivism rates."
The other four counties that would be in the pilot program are Los Angeles, San Joaquin, Sonoma and Ventura. The legislation states that the authority would "develop and operate industrial, agricultural, or service enterprises or programs, employing prisoners in the county correctional facilities under the jurisdiction of the sheriff or county director of corrections."
The bill now moves to the Senate for consideration.