Calaveras Carjacking Suspect Nabbed In Reno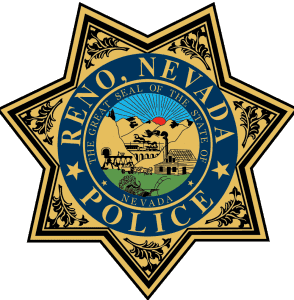 Reno Police image

View Photos
San Andreas, CA — A suspect wanted in conjunction with an alleged carjacking incident that occurred Monday in San Andreas has been arrested by Reno police.
Reno Police report that on Wednesday officers on patrol observed and followed a stolen vehicle, the driver of which stopped abruptly and surrendered. A passenger in the vehicle, not identified in the report, refused to exit the vehicle and resisted arrest upon removal. As a result of the stop, 39-year-old Christopher Morrison of Manteca was subsequently taken into custody on stolen vehicle and assault with a deadly weapon charges relating to the prior carjacking case.
The Calaveras Sheriff's Office report confirms that Morrison was apprehended in the vehicle he allegedly stole from an 18-year-old female resident, as previously reported here. The Sheriff's Office is currently coordinating with the District Attorney's Office and Reno Police Department to further investigate and prosecute the case locally, in addition to the stolen vehicle charge that Morrison is now facing in Reno.
Sheriff's officials additionally report that they had contact earlier this month with Morrison while he was incarcerated at the Calaveras County Jail after being picked up by police in Angels Camp for an outstanding out-of-county warrant and possession of stolen property. The case is under active investigation by department detectives.