Walmart Expansion Work Begins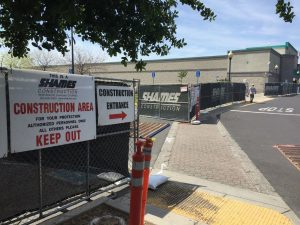 Sonora Walmart Expansion

View Photos
Sonora, CA – Customers heading into Sonora's Walmart store can see workers on site preparing the side parking lot for building to begin.
"Yesterday [Thursday] they came in and pulled their permits for site development work," shares City of Sonora Community Development Director Rachelle Kellogg, who adds, "In fact I was out there and I saw they had their construction trailer on site and it looks like they're gearing up and ready to go. "
As reported earlier this year, this new expansion work comes after it was stalled for nearly half a decade due to a lawsuit questioning the legality related to the way city leaders passed the add-on.  While she did not have a time line as to when actual construction will begin on the 27,000 sq. ft. groceries addition, Kellogg notes, "We received the revised building plans.  They've gone through plan check.  They're doing some tweaking on that and then we'll be issuing a revised building permit so they'll be good to go."  As for details on those revisions, Kellogg did not have further information, except to add that the size of the expansion has not changed with the entire square footage of the store becoming just over 156,000.
Walmart's corporate office anticipates a grand opening celebration to come sometime in 2017.