Walmart To Start Expansion This Summer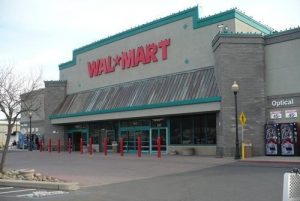 Sonora Wal-Mart

View Photos
Sonora, CA — Following a legal battle that lasted over half a decade, Walmart announces construction will start this summer on the 27,000 sq. ft. expansion of its Sonora store.
The Sonora City Council approved the expansion in 2010, but it was challenged in court by a local group that questioned the legality of the way it was passed. After going all the way to the state's Supreme Court, the final legal step came last July when the Superior Court ruled that the expansion was consistent with the city's General Plan. There have been no further appeals since that time. Walmart's corporate office announces that a grand opening celebration will come sometime in 2017. Company officials claim that the expansion will create 80 additional full time jobs. The move will allow Walmart to start carrying a full line of groceries, including produce, meat, dairy and frozen foods.
Through a media release from Walmart, local store manager Marcus Rodriguez said, "We appreciate the community's patience as we've worked to get to this point and we look forward to the opportunity to better serve our Sonora Customers."
Sonora Mayor Ron Stearn added, "The city is pleased that Walmart is moving ahead with their plans to expand and include groceries as part of their merchandise offerings. We also appreciate their continued support of the community."
The Sonora Walmart store opened in 1993.