Reward For Info On Missing Ahwahnee Sign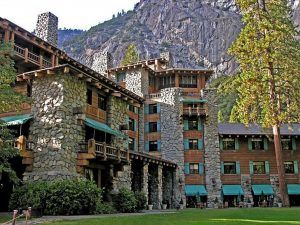 Ahwanhee Hotel...or Majestic Yosemite Hotel

View Photos
Yosemite, CA — The National Park Service is putting up a $1,000 reward for information about the theft of the Ahwahnee Hotel Sign in Yosemite National Park.
The sign was stolen sometime in February just days before the iconic Ahwahnee became known as the "Majestic Yosemite Hotel." The Associated Press reports that anyone caught with the historic sign could be charged with up to two felonies, including malicious mischief and/or theft of government property. There are also six possible misdemeanors the thief could face. The sign was made in 1930.
Anyone with details on the stolen sign should contact Yosemite at 209-372-0246.
More details about the name change dispute is here.