California Lawmaker Proposes DMV Reform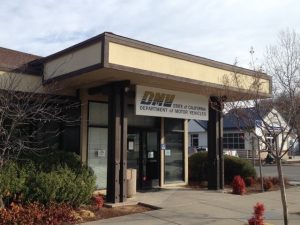 Sonora DMV office

View Photos
Sacramento, CA — Using the argument that the lines at the DMV are way too long, a proposal has emerged that would allow outside companies and associations to start issuing driver's licenses.
Assembly Bill 1714 would not put an end to the DMV, but would allow for new public-private partnerships, creating more options for consumers. The author of the bill, Republican Bill Brough, says, "Every California driver should have the opportunity to seek new, faster and more efficient ways to renew their license and comply with all state regulations on the road."
He adds, "As the state continues to grow and adds more cars to the road, it's frivolous to hire more DMV workers and add out our state's unfunded retirement debt obligations – now at $74-billion and climbing."
It would specifically allow authorized businesses to offer driver's license renewal services outside of a DMV office, which Brough feels would alleviate existing delays and service shortfalls at DMV locations. The DMV would continue to be the sole location for things like vehicle licensing and registration.
It is unclear if the bill will gain support of fellow Republicans and Democrats.