Some Californians Could Become Eligible For State Retirement Program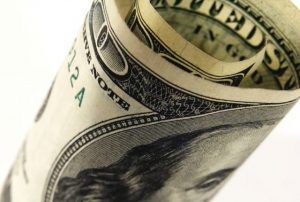 Money

View Photos
Sacramento, CA — California lawmakers are moving forward with efforts to offer a state-managed retirement savings plans for an estimated seven-million residents.
Arguing that Social Security alone is not enough, the program would be available for residents whose employers do not offer basic retirement plans. The proposal is being spearheaded by Senate Democratic Leader Kevin de Leon and State Controller John Chiang.
"At the end of the day, this is an investment," claims de Leon, arguing that residents who do not save money could otherwise end up on welfare programs. "With any type of investment, comes risk. However, that being said, this is not a hedge fund of any sort, or looking for high yield. It's a conservative investment, over the course of time, where the principal should be very safe."
Details regarding how the program would actually work are still up for debate, but it would likely be similar to a traditional 401K. California's Secure Choice Retirement Savings Investment Board will vote on a series of recommendations later today with plans to craft the results into legislation that could go before lawmakers, and eventually to Governor Jerry Brown's desk, this coming summer.