Business Council Appoints Caldwell President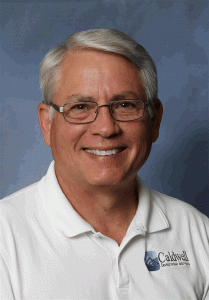 Glenn Caldwell

View Photos
Sonora, CA — The Tuolumne County Business Council is going through a transition with the longtime president stepping down and a new leader selected for its Board of Directors.
The organization was first formed in 2008. Darrell Slocum has served as President for 5 ½ years as it went through a transition period. The organization has a stated goal of taking an active role in identifying key issues and facilitating positive change that affects economic prosperity in the county.
The Board announces the appointment of Glenn Caldwell as President and Cole Przybyla as Vice President. Caldwell is a founding member of the Business Council and has served on the board for five years. He is a 27-year resident of Tuolumne County and has been self-employed for 40 years.
Sam Wheeler will continue to serve as Treasurer and Ron Kopf remains the Executive Director.
Caldwell has authored a new myMotherLode.com blog focused on the organization's future, and you can find it here. In addition, outgoing President Darrell Slocum has authored a blog reflecting on the past several years that you can find by clicking here.