Wooster Incident Tops Calaveras Supes' Tuesday Agenda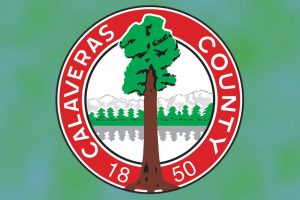 Calaveras County Seal

View Photos
San Andreas, CA — Immediately following a closed session at 8 this morning, the Calaveras supervisors hope to finalize damage control and amends for a racist comment-turned shot against Mexicans heard around the state like it had been fired from a musket.
Immediately following a closed session to discuss unrelated personnel matters, the Calaveras County Board of Supervisors plan to ratify and adopt a proclamation it drafted and read at a special closed session meeting last Thursday morning. As previously reported here, the proclamation condemns a racism-tinged crack made by District 4 Planning Commissioner Kelly Wooster some weeks ago during a discussion on "invasive species" that effectively lumped Mexicans into that category. The proclamation notes the commissioner's March 10 apology, past performance and service, and his promise to not repeat his mistake. It also proclaims a board promise to enact sensitivity training for all elected and appointed officials.
While the supervisors clearly hope their actions are enough to be able to move on from the Wooster incident, a petition calling for a Wooster dismissal or resignation and comments from both the Latino Legislative Caucus as well as Secretary of State Alex Padilla last Friday, as reported here, indicate that more public comments will likely be heard during the meeting.
In other business, the supervisors will adopt a Proclamation declaring April 2016 as Child Abuse Prevention Month in Calaveras County. Regular agenda items will include a Butte Fire Recovery update from Board Chair Cliff Edsen, department heads, CalOES and FEMA; an appointment approval of Nancy Giddens as the new County Librarian; and consideration of fee waivers for Mokelumne Hill Fire Protection District for a zone amendment, conditional use and building permits for a new fire station in Paloma.
The meeting will be held in the board chambers at the government center in San Andreas (891 Mountain Ranch Road).