Secretary Of State Padilla Takes Aim At Wooster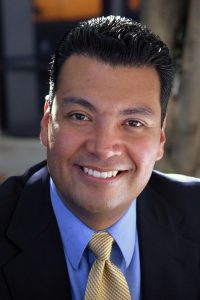 Alex Padilla

View Photos
San Andreas, CA — California's Secretary of State is criticizing the controversial comments made by Calaveras County Planning Commissioner Kelly Wooster.
We reported that the Supervisors met in closed session yesterday to discuss the status of Commissioner Wooster. Earlier this month at a planning commission meeting he attempted to make a joke about people from Mexico being included as "invasive species" when talking about an element of the General Plan update.
During yesterday's closed session, the Supervisors drafted a proclamation to allow Wooster to continue in his current role, citing his later apology and "spotless prior history as a Planning Commissioner." However, the proclamation effectively denounces the controversial statement, and promises sensitivity training for elected and appointed officials.
Secretary of State Padilla, California's top elections official, released the following statement this morning:
"Calaveras County Planning Commissioner Kelly Wooster's comments were shameful and revealed a prejudiced mentality that is untenable for someone serving the public.
His comments are in direct conflict with the diverse history of both California and Calaveras County. Last year my office honored 165 years of California statehood by displaying the original California constitution. This is our state's founding document—and it was written in both English and Spanish.
During the era in which our original constitution was being drafted, people from around the world poured into California in search of gold and a better life. This is the true heritage of the Golden State—people from many different backgrounds brought together by the richness of the land and a quest to live the California Dream.
The people I've met on trips to Calaveras County are honest, hardworking and fair. They reflect Calaveras County's rich history. Clearly Mr. Wooster does not."