A Break For CCWD Customers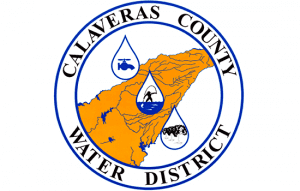 CCWD Logo

View Photos
San Andreas, CA — The Calaveras County Water District is looking to pull the plug on a looming rate hike for customers.
The Board of Directors has initiated a vote to flush the increase, which includes a monthly jump in residential water rates by $5.11 and wastewater by $3.84 per month.  The hike is set to take effect in September to help fund Capital Renovation and Replacement projects directed at infrastructure problems.  The move to sink the rate spike came after a unanimous approval of an updated Five-Year Capital Improvement Plan at Wednesday's board meeting where staff concluded there would be enough money without the hike to do the most critical improvement projects.  "In an ideal world, I'd rather have access to these funds and have a certain amount dedicated to emergencies," said Dave Eggerton, CCWD general manager.  "But I get it.  Our community has made a big sacrifice to make this (Capital R&R program) possible … For now, we just have to try to make it work."  The vote will come at the next board meeting on March 23.
The board also hired the engineering and design firm of Peterson Brustad, Inc., for the estimated $3.75 million Jenny Lind Water Treatment Plant pretreatment project.  As previously reported, the sediment runoff from the Butte Fire burn scar is taxing the existing plant and hurting the district's bottom line.  Eggerton notes, "Our goal and target is to get this new equipment in operation so we realize the benefit of it as we come into the next wet season."
Federal funding of $2.8 million will help offset the cost of the project, which is slated for completion in early 2017.