Tesla Hopes To Build "Supercharger" Station In Groveland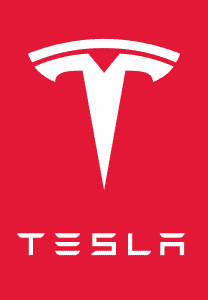 Tesla Logo

View Photos
Groveland, CA — The Tuolumne County Board of Supervisors will vote whether to approve a contract with electric vehicle maker Tesla.
We reported in January that the supervisors voted 4-0 to request proposals from companies that are interested in leasing a portion of a county-owned parking lot at the intersection of Main Street and Ponderosa Lane in downtown Groveland for an electric vehicle charging station. The county's hope would be to attract several visitors in electric vehicles going to and from Yosemite National Park, so that they would stop to shop and dine. Several people spoke in favor of the idea, including Tuolumne County Visitors Bureau Executive Director Lisa Mayo, noting, "electric vehicle tourism is a real thing."
The county received e-mail responses from three prospective companies, but Tesla was the only one to submit a bid. Tesla's proposal calls for building a "Supercharger" station (estimated cost to the company $160,000) and pay $1-per-month in rent to the county. It calls for eight charging stations to be constructed, but until demand picks up, only four spots would be dedicated for Tesla drivers, while the remaining four spots could be used by the public for parking, up to 60 minutes. The initial term of the contract is five years, but Tesla would hold the right to extend it twice, potentially pushing it to 15 years.
Meeting documents note that three public entity references were given by Tesla to the county, and all raved about the company's "professionalism" and were "hard pressed to find a complaint." It is noted that one reference was in relation to a Supercharger station in the community of Shamrock, Texas, which has a population of 2,000. It has noticed about 3-4 visits per day.
Also on Tuesday, the county supervisors will hear an update on the $70-million National Disaster Resilience Competition Funding Award related to Rim Fire Recovery. In addition, the board will adopt a new scope and budget for the planned county jail project. Tuesday's meeting starts at 9am in the Board meeting room.