Water, Yosemite And Whether To Nominate A Supreme Court Replacement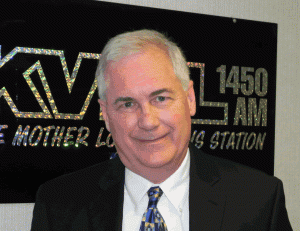 Tom McClintock

View Photos
Sonora, CA — A Mother Lode Congressman Tom McClintock voices his position on key issues.
This weekend's Mother Lode Views will feature District 4 Congressman Tom McClintock. He will discuss his efforts regarding national drought and wildfire regulations, the presidential race and the economy. He also places the blame for the Yosemite iconic building name changes squarely on the Park Service claiming, "It is a complete incompetence by the park service past and present. Past for requiring the purchasing of trademarks without any provisions for transferring to federal ownership and present leadership for rejecting what seemed to be a very reasonable offer by Delaware North (park concessionaire) that would not have cost anything. It wouldn't cost their legal position. It wouldn't have cost them royalties…continue using the names while its sorted out in court and the park service said no – That is why we are going through all of this."
Mother Lode Views airs Saturday and Sunday morning at 9:30 on AM-1450 KVML. Mother Lode Views can also be heard Sunday morning at 10 o'clock on 93.5 KKBN and at 9am on STAR 92.7.
For our extensive audio archive of past interviews on Mother Lode Views click on the "Multimedia" tab and on "Mother Lode Views" or keyword: mlviews