Angels Police Recall 'Top Dog', Continue K9 Search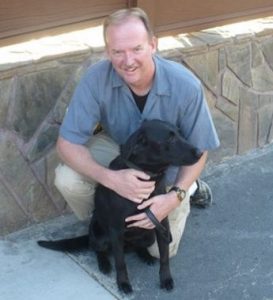 Chief Todd Fordahl and K9 Turner, after Turner's 2010 K9 trial win.

View Photos
Angels Camp, CA – The Angels Camp Police Department marks the passing of one of its most distinguished service dogs as it continues seeking a replacement for another.
Turner, who served with the police department from 2005 through 2010, was the former partner of Angels Camp Police Chief Todd Fordahl. The department reports that Turner, who would have turned 14 birthday this August, sadly had to be euthanized on Jan. 28. According to Chief Fordahl, Turner set the standard for service dogs in the K9 unit. The department's first narcotics detection K9, Turner took part in numerous search warrant operations, arrests and drug seizures, not only in Calaveras County, but also across Tuolumne, Stanislaus and San Joaquin counties. Well-known for his participation in community K9 demonstrations, he won many police competition awards, including one in South San Francisco just before his retirement, where he placed first against 19 other canine teams. (Clarke Broadcasting captured a photo of Turner with Chief Fordahl shortly after that win; to view, click in the left image box).
Chief Fordahl reports that, while the department has looked at a number of K9 candidates, the search is still underway to find a replacement for its unit K9 Kain, who died due to sudden health issues back in November at the age of six. As previously reported, since Kain had only been with the unit since 2012, the chief anticipated that funding a new police service dog would be an issue. However, following a public appeal, the department received $2,500 in donations along with a generous offer from Wintercreek Foundation to cover the rest of the estimated $10,000 cost.