President's Day Weekend Events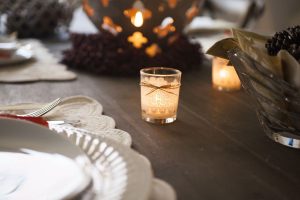 Dining Table Image

View Photos
This weekend there are many Valentine's themed events, as detailed here retailers and hotels can expect a sales bump from Valentines Day combined with the three day President's Day holiday weekend.
This weekend is the Calaveras Winegrape Alliance's 20th annual Presidents' Wine Weekend at all 23 Calaveras member wineries. Also in Murphys, on Saturday only, is the 6th Annual "All You Can Eat" Heavenly Chocolate Festival.  Find out about tickets to taste all 75 different homemade chocolate treats by viewing their event listing here.
This Saturday, February 13th, the Emigrant Basin Pack and Social Club is holding its 15th annual Scholarship Dinner at the Sonora Elks Lodge. Details about the event are featured in the KVML "Newsmaker of the Day" article here.
Saturday there are several more Valentine's events including "An Affair of the Heart" Valentines Luncheon & Dance in Columbia, The free Valentine's Day Bash, "Love Bites!" in Copperopolis and a Valentine's Ball at the Senior center. There is also a Crab Feed Saturday at the Calaveras County Fairgrounds and a 2016 "Stay Busy" Job Fair in Groveland.
Sunday's community events are listed here.
Next Week: Click on a date for more events coming up

S
M
T
W
T
F
S
14
15
16
17
18
19
20