Rendon To Become Assembly Speaker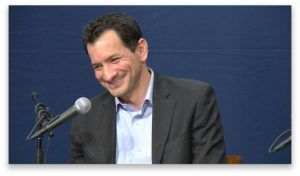 Assemblyman Anthony Rendon

View Photos
Sacramento, CA — Los Angeles Democrat Anthony Rendon has been elected the 70th Speaker of the California Assembly.
Rendon will take over for outgoing Speaker Toni Atkins on March 7th. Rendon says, "With the annual budget process underway, my immediate priority is working with my colleagues to negotiate a budget that represents the values of the people of California. Moving forward, the Assembly has a tremendous opportunity to address not only short-term goals but also the lingering long-term issues facing our state."
During his acceptance speech, he referenced the need for a strong public education system, clean water, and clean air. Rendon is currently in the midst of his second term in the Assembly.
Chad Mayes of Yucca Valley was earlier selected to serve as Assembly Republican leader, taking over for Kristin Olsen.