New Details On Phoenix Lake Road Crash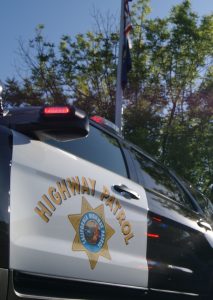 CHP patrol car

View Photos
Phoenix Lake, CA — The CHP has identified the driver involved in the wreck that sheered a power pole sparking a power outage and road closure.
The accident happened around 12:30 p.m. Thursday on Phoenix Lake Road just west of Paseo De Los Portales Road. The CHP reports 18-year-old Samuel Mays of Sonora driving a 2001 Toyota Tundra truck lost control of the pickup on a curve. Officer Nick Norton says, "As he was rounding the curve he did notice some ice in the road, at which point, he stated that he did begin to let off the gas and gently apply the brakes. At that point, he began to slide directly into a power pole. That collision caused the lines and power pole to break with the lines to fall onto the roadway. " Mays was not injured in the crash.
As previously reported, the CHP expects Phoenix Lake Road to remain closed until around 8 p.m. Norton says detours have been set up in both directions sending traffic up to Creekside Drive or onto Ridgewood Drive. Initially, the crash knocked out power to more than 4,400 customers. However, 49 remain without lights with an estimated time or repair time of 6 p.m.