Senate Employees Receive Pay Raise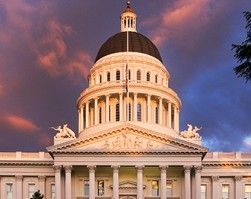 Capitol

View Photos
Sacramento, CA — The roughly 1,000 employees of the California Senate will receive a pay raise.
The Associated Press reports that the increase comes one year after 39 Senate employees were laid off due to financial constraints. A memo to the Senate employees states that the raises are possible because of the "prudent and necessary cuts" made last year. A four-percent cost of living increase will go to employees making less than $150,000 a year. Those making between $150,000 – $178,000 will receive a two-percent raise, and anyone making more than that will receive one-percent.
It is the first pay raise for Senate employees in eight years. The Assembly is not giving out raises this year.