Big Trees Awarded $500,000 Grant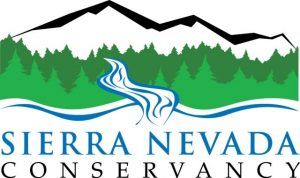 Sierra Nevada Conservancy Logo

View Photos
Sonora, CA — Today the Sierra Nevada Conservancy, a state agency, approved $853,190 in grants for projects that will reduce wildfire risk and restore forest and watershed health in the Sierra Nevada region. Calaveras Big Trees State Park is receiving $500,000 of that money for the Big Tree Creek Watershed Forest Restoration Project. The project will reduce fuel loads on the 235 acres of State Park land.
This is the first set of awards made by the Sierra Nevada Conservancy (SNC) under Proposition 1, The Water Quality, Supply, and Infrastructure Improvement Bond Act of 2014.
As reported previously here, SNC's governing board is meeting in Sonora today and touring the area including the Rim Fire burn scar. SNC is also active in helping Tuolumne County apply for grant funding through the National Disaster Resilience Competition.
Other projects approved by SNC for Prop 1 funding besides Big Trees include:
Nevada County – Hirschman's Pond Forest Health Project, $156,069 for forest thinning and invasive species removal on 85 acres of land.
Lassen County – Diamond Mountain Watershed Restoration Project, $75,000 for watershed restoration and hazardous fuel treatments on up to 8,194 acres.
Butte County – Magalia Forest Health Management Project, $75,000 for pre‑project planning activities for 800 acres designated by CAL FIRE as "Very High Fire Hazard Severity Zone."
Inyo County – Oak Creek Watershed Restoration Project, $47,121 to complete environmental review for post-fire restoration work on up to 800 acres.
In addition to meeting the requirements of Proposition 1, the Sierra Nevada Conservancy notes these projects support the goals and objectives of the Sierra Nevada Watershed Improvement Program, a large‑scale restoration program designed to address ecosystem health in the Sierra Nevada.
The SNC has awarded over $50 million in grants for projects since it was created in 2004. The Sierra Nevada Region spans 25 million acres, encompasses all or part of 22 counties, and runs from the Oregon border on the north to Kern County on the south. The Region is the origin of more than 60 percent of California's developed water supply.