Tuolumne County Hires Interim Chief Probation Officer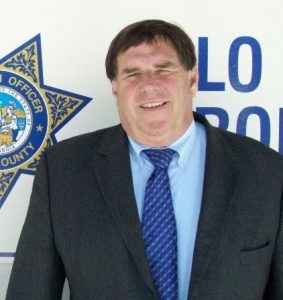 Don Meyer

View Photos
At a special meeting this morning the Tuolumne County Board of Supervisors approved a temporary replacement for the retiring Adele Arnold.
As reported previously, Probation Chief Arnold will be retiring at the end of the month. Presiding Judge of the Superior Court, Donald Segerstrom, selected Don Meyer as the candidate he would like to appoint as Interim CPO. Meyer has 49 years in the probation field, and nine as a Chief Probation Officer. From 2003-05 he was the Chief Probation Officer for Calaveras County, from 2005-09 he served in the same position for Yolo County and from 2009-12 in Sacramento County. From there, he was the Assistant Chief Probation Officer in Los Angeles County from 2012-2014 and currently serves as a consultant to the Chief Probation Officer in Mendocino County.
The Board of Supervisors voted 4-0 (Supervisor Evan Royce was absent) to approve a $69,000 compensation package with Meyer for a six month period. Meyer has agreed to stay in the position until a permanent replacement is found, which is estimated to take 4-6 months.