Tuolumne County's Probation Chief Retiring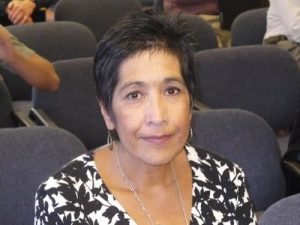 Adele Arnold - Chief Probation Officer

View Photos
Sonora, CA — Adele Arnold, Tuolumne County's Chief Probation Officer, announced that she will be retiring later this year.
Arnold, who was appointed Chief Probation Officer in June of 2009, told the Board of Supervisors this morning that she will be leaving the post at the end of December. "I have many things on my agenda to do before then, but I wanted to give the county plenty of time," she said. "I would love to be able to plan, and help you select my replacement."
Arnold told the Supervisors that she has enjoyed her time as Chief Probation Officer, noting, "time flies when you're having fun."
Arnold has been instrumental in helping to lead the effort to implement the county's AB-109 program, and helping plan for the Mother Lode Juvenile Detention Facility.
Arnold replaced Shirley Juhl in 2009.