State Analyst Projecting Budget Surplus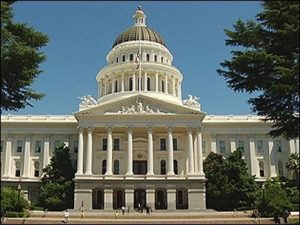 California Statehouse

View Photos
Sacramento, CA — California's non-partisan Legislative Analyst had some positive budget news to report to state lawmakers.
LAO Mac Taylor issued a report this week that projects the state will end the fiscal year in June with nearly $3.6-billion more than anticipated. Assuming there are no major spending increases, Taylor indicated that the state's budget is much better prepared for an economic downturn than past years. With additional revenues at lawmakers disposal, the debate will pick up about what to do with the money.
Assembly Republican Leader Kristin Olsen says, "The LAO's update demonstrates that there is no need to tax the health care of 24 million Californians as proposed by the Governor and legislative Democrats. Some of the additional $3.5 billion must be dedicated to increasing rates for those who serve the developmentally disabled and Medi-Cal providers.  Given the LAO's forecast, these essential services can be funded as the state continues to build its budget reserves."
Olsen also said the state must not ignore its debt and long-term pension obligations.
The Associated Press reports that Democratic Assembly Speaker Toni Atkins would like to see extra funds go to disability services, education and infrastructure. She would also like the state to increase its minimum wage.
The LAO's forecast also projects that California could have nearly $12-billion in its rainy day fund by the year 2017.