Calaveras Supes To Take On Tree Mortality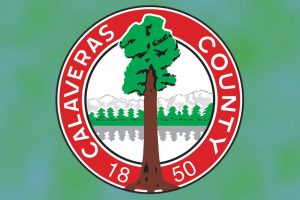 Calaveras County Seal

View Photos
San Andreas, CA – In addition to marshalling the Butte Fire recovery, the supervisors will shortly begin tackling rising tree mortality in the county.
At next Tuesday's meeting of the Calaveras County Board of Supervisors, along with hearing updates from staff, CalOES and FEMA on Butte Fire recovery efforts and resources, the supervisors expect to declare a new local State of Emergency.
On Oct. 30, as previously reported, Governor Jerry Brown declared a State of Emergency due to the tens of millions of drought-impacted dead and dying trees across the state; many of which are bark beetle-infested. Ahead of the governor's action, as reported here, Tuolumne and other Sierra Nevada counties red-flagged the burgeoning issue by declaring local emergencies, also requesting that Governor Brown include in his response specific supportive actions to help coordinate assistance efforts, which he did. To read the Oct. 30 declaration, click here.
In a draft version of the Calaveras County State of Emergency on tree mortality, wording states the magnitude of pervasive tree mortality represents a threat that is beyond the capacity of the county's public and private services, personnel, equipment and facilities and requires coordination and assistance from state and federal agencies.
The board also expects to authorize the county's participation in the US Dept. of Agriculture National Resources Conservation Service's Emergency Watershed Protection (EWP) recovery program.
In the meeting documents, an EWP damage survey report identified five homes near the Calaveras River drainage area as qualifying for runoff retardation and soil erosion prevention assistance measures, due to new erosion concerns resulting from the Butte Fire.
The report noted that the homes, which, in total, house ten residents, remain under threat, due to the potential for increased runoff, mud and debris flows. Proposed actions specific to the five homes include the installation of trash racks and the placement of over a thousand linear feet of two and three-bag high sand bags, and 260 linear feet of K-rail at an estimated cost of $67,350. The report estimates the proposed measures would provide a near-term total damage reduction nearly $170,000 and prevent future damages to the five properties totaling $900,000.
Tuesday's meeting will begin at 9 a.m. in the board chambers at the county government center, located at 891 Mountain Ranch Road, in San Andreas.