State Awards Tax Credits To Spur Job Creation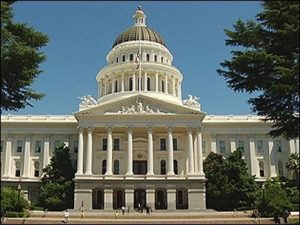 California Statehouse

View Photos
Sacramento, CA — A state of California agency approved nearly $44-million in tax credits to 89 businesses.
The California Governor's Office of Business and Economic Development, known as GO-Biz, claims the move will help create over 7,000 jobs in the state. The California Competes Tax Credit program was created at the request of Governor Jerry Brown as a way to help businesses both grow and stay in California. It was signed into law in 2013. Applications for tax credits are evaluated based on the number of jobs it would create, total investment, average wage, and overall economic impact.
Companies selected are exempted from paying state income taxes in the amount awarded. Most of the companies receiving the tax credits are based in the San Francisco Bay Area or Los Angeles. There were a handful of companies based in the central valley, but none in the Mother Lode. To find the complete list, including the amount awarded, click here. The credits were approved at a meeting held this week in Sacramento.