California To Release Plan For Lethal Injections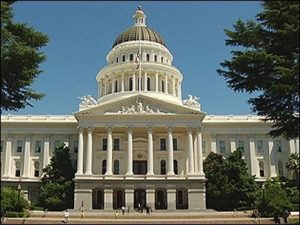 California Statehouse

View Photos
Sacramento, CA — Although the death penalty remains in place in California, it has not been utilized since 2006. The Associated Press reports that the state will release plans today to start using a single drug to execute condemned prisoners. It would replace the existing system of using three drugs.
The death penalty has not been used in the state since a federal court found in 2006 that California's three drug method caused "excessive suffering" and was in violation of the state's constitution.
Gov. Jerry Brown said three years ago that California would consider a single-drug lethal injection, but it was delayed over questions regarding whether the needed drug would be readily available. The process was jump-started this year after an advocacy group sued on behalf of relatives of murder victims, hoping to speed things up.
California has around 800 inmates on death row. California voters were asked in 2012 whether they would like to eliminate the death penalty altogether, but the ballot measure was defeated.