Public Bulletin Released For Fugitive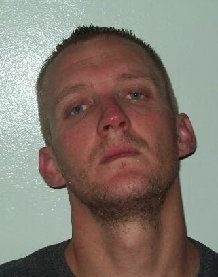 Joshua, Willis, wanted by Tuolumne County Sheriff's Dept.

View Photos
Sonora, CA – The Tuolumne County Sheriff's office has issued a public "Be On the Lookout Bulletin" for 31-year-old Joshua Willis of Tuolumne, who has several felony warrants out for his arrest.
Willis, pictured in the left hand image box, is wanted in connection with Tuesday's high-speed chase and three attempted burglaries, which included trying to steal a Jamestown ATM machine; breaking into a Twain Harte bar and a Mi-Wuk store.
As previously reported, around 10:30 a.m. Tuesday, Willis, while driving a white Ford F-150, led deputies on a 25-mile chase through Jamestown and Chinese Camp that ended on Highway 108 near Keystone, where Willis eluded deputies after a three-hour manhunt that included the use of a helicopter.
The bulletin states that Willis is believed to have a handgun in his possession. Sheriff's spokesperson Deputy Rob Lyons cautions, "There is always a possibility that any of these folks that lead us on pursuits may be armed, so be cautious. Don't confront him. Don't approach him, simply give us a call."
Willis is described as a white male with an average build, 5'11", 180 lbs., with blonde hair and blue eyes. He has tattoos on his right and left ankles and on his right calf and thigh. His last known address was 18752 Carter St., in Tuolumne. Anyone with any information on Willis is asked to call the Sheriff's Department at 209-533-5815.