Sonora High Bond Lawsuit Settled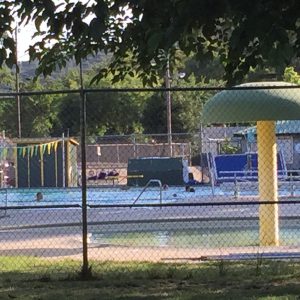 Sonora High's current pool

View Photos
Sonora, CA — Paperwork filed this morning ended a costly yearlong legal dispute between the Sonora Union High School District and a local citizens' group that slowed long-term on-campus construction projects.
The lawsuit, brought against the district by Citizens Against School Bond Abuse (CASBA), argued that the aquatic center component of the school's $23 million Measure J bond-funded major improvements was not clearly articulated to voters.
According to Sonora Union High School District Superintendent Pat Chabot the paperwork filed in Tuolumne County Superior Court states that CASBA agreed not to appeal Judge James Boscoe's final judgment in the case; in return, the school district waived the right to recover court costs against the group.  Chabot shares his reaction to the action, "I'm happy as can be (laughing) It's been…a long, very frustrating year for the entire high school community, and I think now that we can go forward, it will be much better." Chabot reports the board will formally vote on the settlement at its meeting tonight.
With regard to the court costs, while Chabot does not have a total, he states, "It's coming from the bond… taxpayers are going to be paying for this." It all adds up, as he explains, "There are lawyer costs…court costs, construction escalation costs. We did two CEQA studies to try to prevent the lawsuit. We're now doing the construction piecemeal rather than combining the track, field and pool all together.  The planning had to be re-engineered.  So, there are an awful lot of costs this lawsuit has taken up."
Once the court costs are paid, Chabot notes that the next step for the board will be to decide what projects the rest of the bond money will go towards, whether it be the pool, cafeteria and/or the Centennial Building.  He adds construction on the pool could start as early as this spring after the possible El Niño winter rains.
A call for comment from a member of CASBA was not immediately returned.