Groveland Town Hall Meeting To Address Crime Concerns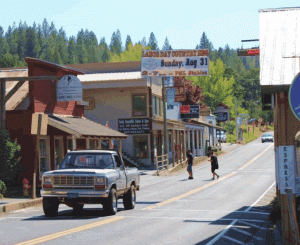 Groveland

View Photos
Groveland, CA – While Butte Fire and drought-related water issues have been the focus of many recent town hall meetings, crime concerns are expected to be front and center at an upcoming one in Groveland.
Scheduled at the suggestion of Tuolumne County government officials from the south county and Sheriff Jim Mele in the wake of input from local community members, the meeting is set for Friday, Nov 6, beginning at 6 p.m. Besides Sheriff Mele, others expected to address residents at the Groveland Community Hall are California Highway Patrol (CHP) Commander Scott Clamp; County Board of Supervisors Chairman John Gray, whose District 4 constituency includes Groveland; County Administrator Craig Pedro and Economic Development Director Larry Cope.
While general town hall meetings happen periodically, Gray readily admits that this one is to address timely local concerns. As previously reported, arrests made in September followed multiple community reports of thefts in the Groveland and Chinese Camp areas. This series of incidents, still under investigation, involved a double-sting operation by the sheriff's department that facilitated the recovery of numerous stolen items, including a cache of weapons and ammunition.
According to Supervisor Gray, "The goal…is to give the community an opportunity to meet with the sheriff and the county to discuss any concerns that they may have with the county government — with the sheriff's department. As we have had a slight uptick in crime in the county — not just in the Groveland area, but county-wide — we want to be able to hear from the public, to see what their concerns are and…give the sheriff an opportunity to…tell people what his deputies are doing."
Gray adds that the meeting will also allow the sheriff to share ways the public can help such as by volunteering as a community service member through the sheriff's department.
Along with giving local residents the opportunity to "share what they see, and if they have any questions, ask," as Gray puts it, meeting organizers also plan to furnish enough hot dogs and beverages for the first 100 residents attending the event.