Summerville Mourns Teacher Passing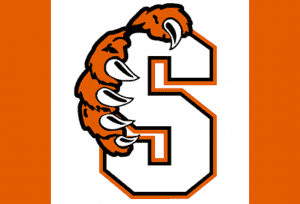 Summerville Bears logo

View Photos
Tuolumne CA — A local school district attempting to "re-normalize," two weeks after a students' plot to cause carnage on campus, is now mourning a teacher's sudden passing.
According to Summerville Union High School District Superintendent Robert Griffith, today the school is recovering from more sudden, sad news; that drama teacher Rick Kuebler died suddenly at his home Friday following a sudden illness. Kuebler had been on staff at Summerville for about three and a half years. Previous to moving to the area with his wife Laura, he taught drama for nearly three decades at Northeastern Junior College in Sterling, Colorado, retiring from there as a professor emeritus. According to Griffith, Kuebler had been directing a new production of "Little Shop Of Horrors," that is still set to open later this month.
Griffith states that the students and staff are coping about as well as can be expected, relative to recent events reported here. He notes, "The kids are probably more resilient than the adults…it's eye-opening on all fronts and it's sobering."
School Board Meeting This Week
While the title of this week's board agenda indicates a "Special Board Meeting" this Wednesday, Griffith says it is only because the trustees will be meeting a half-hour earlier, at 5 p.m., for a training session on new California School Boards Association (CSBA) software, and that the rest of the public business at hand is "pretty straightforward and non-controversial." The district's open session agenda items include consideration of several personnel-related matters and reports; overnight student field trips for the FFA Leadership Conference and the school's Jazz @ 8 performing ensemble.
One item in closed session is entitled "Student Discipline." While Griffith could not comment on closed session business, it seems possible that discussion will include the status of the four male students currently being held out of county in juvenile detention after their plans to stage an on-campus shooting were overheard by some of their peers on Sept. 30 and reported to authorities.
The meeting will be held in the high school library (17555 Tuolumne Road).