New Details On Hwy49 Crash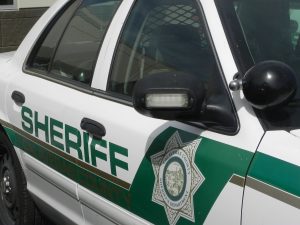 Calaveras County Sheriff

View Photos
Mokelumne, Hill, CA — A Mokelumne Hill man suffered major injuries after a head-on wreck on Highway 49 in Calaveras County.
As previously reported, the crash happened around 5 p.m. on Thursday on the highway south of Campo Seco Turnpike in Mokelumne Hill. Calaveras County Sheriff's officials report Jason Tannhauser, 19, of Columbia was driving a 1999 Toyota Tacoma northbound when he drove his truck into the path of Ricky Caspary, 59, heading southbound in a 2005 Chevy Colorado. The two trucks smashed head-on.
Suffering major injuries, Caspary was taken to a local hospital. Tannhauser was not injured in the crash. Sheriff's officials gave no reason as to why or what may have caused Tannhauser to cross the double-yellow lines into oncoming traffic.