Mother Lode Shows Big Summer Water Savings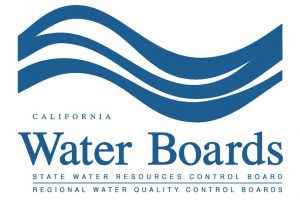 California Water Board

View Photos
Sacramento, CA — While across the Golden State, Californians reduced water use by nearly 27 percent in August, those in the Mother Lode squeezed savings of 30 percent or more.
According to the latest data from the state water board, August was the third straight month consumers exceeded Governor Jerry Brown's 25 percent conservation mandate.
For August, Tuolumne Utilities District (TUD), which has a 24 percent conservation standard to meet, reported nearly 36 percent water savings as compared to the same month in 2013, the comparison year by which savings are measured. Groveland Community Services District (GCSD), which has the same standard, saved 30 percent. Calaveras County Water District (CCWD), with a 16 percent standard to meet, reached 34 percent for August.
According to the latest figures, statewide, large urban suppliers report a more than four percent decrease in savings from July to August, which the board called "concerning," even though the 25 percent mandate is being met; too, this past August was hotter and drier than the previous month.
As previously reported, for the month of July, GCSD squeezed 43 percent in water savings and CCWD came in at 40 percent; TUD recorded 29 percent.
"We must all keep up the good work because no one knows how much longer this historic drought will continue," states Felicia Marcus, water board chair. She calls every drop of water that can remain in the reservoirs and aquifers "insurance" against an uncertain future water supply and the continuing threat of wildfires.
While the local water districts offer conservation tips and resources, the state recently rolled out turf removal and toilet replacement rebate programs. For details and rebate applications, click here.