Calaveras Supes To Vote On More Butte Fire Business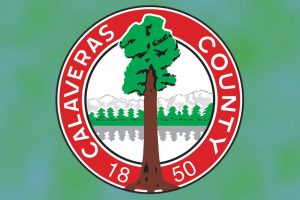 Calaveras County Seal

View Photos
San Andreas, CA — Ahead of a Tuesday evening-scheduled supervisors' meeting, a special session is slated for rubberstamping more Butte Fire-related actions.
Beginning at 4 p.m., the Calaveras County Board of Supervisors will, during the session, extend the local health state of emergency it ratified at its last meeting. The board is legally required to revisit and reconsider its declaration every two weeks. Under the health emergency, as previously reported, the county is able to tap resources and mutual aid for health impacts, due to the Butte Fire, as well as recover certain costs.
Following that, the county will vote, as required by the Office of Emergency Services (OES) and FEMA, to enter into memorandums of agreement (MOAs) with all the law enforcement agencies from which Sheriff Gary Kuntz has requested Butte Fire-related emergency assistance. According to the meeting documents, "dozens" of MOAs will need to be executed. So staff is recommending a template, already agreed to by OES and FEMA, that will enable a streamlined process for reimbursing law enforcement agencies providing assistance as the county's own reimbursement comes in from state and federal sources.
At 5 p.m., the supervisors will adjourn for a one-hour closed session to discuss anticipated litigation and law enforcement and public safety personnel-related labor negotiations.
When the meeting re-opens to the public at 6, the board will immediately handle more Butte Fire related business as the board, on its consent agenda, will vote to continue the county's local state of emergency due to the disaster. The supervisors will also consider a proposed adjustment to its 2015-16 fiscal-year adopted budget, allowing for Butte Fire-related items. The initial document, described by county administrator and auditor controller as "skeletal" for now, is expected to allow flexibility to move appropriations between line items.
According to the meeting documents, staff anticipates that three-quarters of the Butte Fire costs will be federally funded; it further estimates about 19 percent will come through the California Disaster Assistance Program and that just over six percent will become a county cost. The initial budget is $10,770,000.
In other actions, the supervisors also plan to adopt a proclamation recognizing and commending the Calaveras Arts Council and its efforts to "support, nourish and awaken the arts" in the community.
Both meetings will be held in the board chambers, located at the county government center (891 Mountain Ranch Road).