Lawmakers Debating Ways To Regulate Medical Marijuana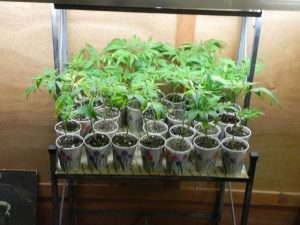 Marijuana Plants

View Photos
Sacramento, CA — Although it has been legal since 1996, California lawmakers are now starting to have serious conversations about how to regulate medical marijuana.
The sense of urgency is related to voters potentially being asked in 2016 whether to legalize the drug for recreational use. The Associated Press reports that the Assembly recently approved a proposal to create the Governor's Office of Medical Cannabis Regulation, which would lead the oversight and licensing of medical pot.
There is also an effort to have the CHP create a plan to determine when people are too high to drive, and have the Department of Public Health come up with rules to test marijuana products for potency.
The 1996 ballot measure allowed for doctors to prescribe marijuana for medical use, but did not provide specifics related to how it can be sold and produced.
Update: Three new laws passed by the Assembly and Senate on September 11th 2015 and signed by Gov. Jerry Brown October 9. Details are here.