Mid-August Weekend Events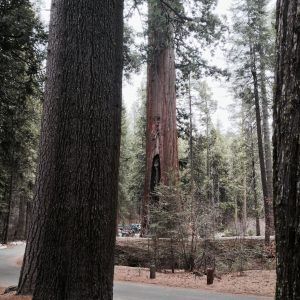 Big Trees State Park Grove image

View Photos
The half way mark for August is tomorrow and there are several events scheduled for this weekend.
At Calaveras Big Trees State Park celebrate Family Day. Park officials say Saturday, August 15, 2015 "promises to be one of the best Family Days ever. Beginning at 10:00am and lasting until 4:00pm, a fun filled day for the whole family awaits."
Scheduled activities include the ever popular Wild Things, UC Davis Raptors, and a Butterfly release. A live concert by The Great Motherlode Brass and Reed Band near the Discovery Tree and folk music by Linda Tringali in Jack Knight Hall. Information booths by The Arnold Rim Trail, Railtown 1897, Ebbetts Pass Fire, Arts of Bear Valley, Murphys Old Timers Museum, Sierra Logging Museum, and more. Interactive booths will feature reptiles and fly fishing demonstrations. Carriage rides and food will also be available.
Habitat for Humanity of Tuolumne County is about to embark on an ambitious project – the simultaneous construction of four new homes at Parrotts Ferry Village. To support their expansion from building two homes at a time to four at a time, they have hired Mike Clark as their Construction Supervisor. You can meet Habitat's Construction Supervisor at a special donut and coffee this Saturday at two different places and times, view the event here.
Twain Harte Rotary is hosting it's annual Deep Pit Bar-B-Que. Proceeds will benefit community service projects and scholarships.
Concerts in the Pines, will be held this Saturday in Twain Harte and through Labor Day Weekend. The event is sponsored by the Twain Harte Area Chamber of Commerce and is free to attend. Baskets are passed for donations and a raffle helps defray the cost of the band.
Copperopolis Volunteer Fire Protection District Bingo is held at Black Creek Park. All proceeds go to the Copperopolis Fire Protection District to help pay for much needed equipment for Firefighters. Dinner, drinks and dessert available.
The Bureau of Reclamation's summer activity at the Amphitheater at the Glory Hole Recreation Area, is free of charge, are suitable for all ages and do not require reservations. This weekend is the Campground Feud! How well do you think you and your neighbor know New Melones Lake? "Survey says" this will be an exciting, fast-paced event on what the majority of people think about New Melones!
Sonora Community Contra Dance is all about the old time barn dance tradition. A caller will give short instructions before each dance and call the dance to Live Oldtime music.