New Summerville School Board Member Chosen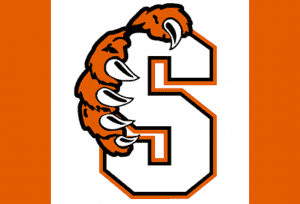 Summerville Bears logo

View Photos
Tuolumne, CA — While an impressive five hopefuls sought Summerville's open school board seat at last night's special session, the board's accord reportedly came fairly quick.
According to Summerville Union High School District Superintendent Robert Griffith, Spring Maddox, 35, was chosen by unanimous decision Monday evening by the trustees, after they heard from all of the candidates who had been previously vetted through the Tuolumne County Elections Office, as earlier reported here.
Four other applicants applied for the position; teaching student Janette Herrera, 32; longtime teacher Nancy Hoyt, 55; licensed marriage and family therapist Jack Pool, 64; and local business owner Bryan Tarter, 43.
Of their individual public appearances before the board, "All five candidates did a great job of presenting themselves and their thoughts, and were…well-spoken," Griffith comments. Marveling a bit, he shares, "You know, I was even reflecting that, to have five people who were willing to — you know, subject themselves…to public review…says a lot about folks willing to support our school and our district."
Following what Griffith describes as a "very cordial session" and vote, Maddox was appointed and duly sworn into the position. Subsequently, she assumed her new seat, as the meeting continued. The appointment of Maddox fills the seat left open several weeks back, due to a sudden resignation by former board president Carrie Ashe. Griffith says that Maddox will serve a term of about 15 months, through the next November 2016 election cycle.
Maddox, who is a 1998 graduate of Summerville High, has parents and a spouse who graduated from the school as well as children currently in the district. A registered nurse at Sonora Regional Medical Center, she previously served two stints on the Summerville Elementary School Board, part of the time as president. She earned her nursing degree from California State University-Chico.
In her application, Maddox shared that she learned, through experience, that effective governing boards are able to provide vision, state policy, and also facilitate open communication, team work and common purpose. She states, "As a member of…the board…it would be my goal to help all members of the school community, from families to staff, students to administration — to remember we have a common goal and each of us has a vital role in the success of our district."
The board will hold its next regular meeting Wednesday in the Summerville High library (17555 Tuolumne Road). Following a closed session at 5:30 p.m. that will include discussion of several employment-related matters, the meeting will open to the public at 6:30 p.m. Among its scheduled tasks, the trustees expect to adopt the school budget and local control and accountability plans for the next school year.