Summerville School Board To Select New Member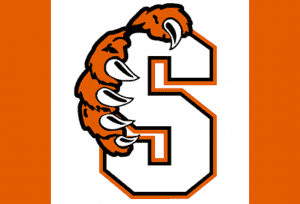 Summerville Bears logo

View Photos
Tuolumne, CA — Tonight, at a special meeting, five candidates will vie for a single open seat on the Summerville Union High School District Board.
As previously reported, the board expects to make a provisional appointment that will fill the open slot left when former board president Carrie Ashe unexpectedly resigned several weeks ago.
According to District Superintendent Robert Griffith, to qualify for the running, each of the parties were minimally required to pass muster with the Tuolumne County Board of Elections, meaning that the office confirmed that each lives in the district, is a registered voter, and at least 18 years of age. As Griffith explains, "All five that put in their names were qualified by the Elections Office — so those are the five being considered [tonight]."
The five are: Janette Herrera, 32, a teaching prep student; Nancy Hoyt, 55, a long-time teacher; Spring Maddox, 35, a registered nurse; Jack Pool, 64, a licensed marriage and family therapist; and Bryan Tarter, 43, a local business owner. To read the prospective board members' applications, click here and then on their name.
Griffith adds that, following the candidate interviews and an opportunity for public comment as required under the Brown Act, the board will discuss the appointment in open session and, hopefully, make its selection.
Other items on this evening's agenda, the district's budget hearing and local control funding formula hearing, are required before the board votes on each at its meeting this Wednesday.
Tonight's meeting will begin at 6:30 p.m. in the Summerville High School Library, located at 17555 Tuolumne Road.