Calaveras Supes To Delve Into Deep Agenda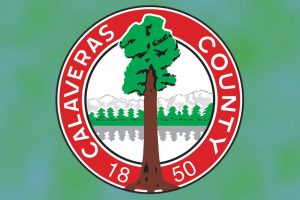 Calaveras County Seal

View Photos
San Andreas, CA – Before delving into what might be described as a deep, varied agenda, the Calaveras supervisors will discuss hiring a new environmental manager.
As previously reported, the board recently approved promoting Brian Moss, Calaveras County's long-time environmental management head administrator and air pollution control officer, to Assistant Chief Administrative Officer (CAO). In a closed session scheduled for the start of tomorrow morning's meeting at 9, the supervisors expect to address the appointment of Moss' replacement as well as confer with legal counsel on three possible litigations.
Among its regular agenda items, the board will review and discuss the state of public works as part of an integrated waste management study session. The division reports revenues that, last year, totaled just under $5 million, down three percent from the previous year, while expenses, of approximately $6.4 million were up by about ten percent. Staff notes that, among current challenges, system costs now outpace original revenue; changing laws and regulations are increasing operational limitations and compliance requirements; and funding is not sufficiently replenishing future cell openings and closures. The division, which operates with 12 personnel and currently manages solid waste operations at Rock Creek, Red Hill, which is now temporarily closed, and Red Hill Annex, which handles yard waste, hazmat, appliances and e-waste), along with six transfer stations in Avery, Copperopolis, San Andreas, Paloma, Red Hill, and Wilseyville.
Costly Property Owner Issues 
The board will also review administrative citations issued to five county landowners for multiple, long-term code violations on their properties as well as consider authorizing property liens to recover administrative and abatement costs and fines. The numbers for each owner run into tens of thousands of dollars. Listed parties are: Roger Gibbings, 997 Stanley Road, West Point; Jonathon A. Hughes, 3243 Murrietta's Roost, Dorrington; Gary Michael Hughes, 210 Creekview Lane, Valley Springs; Michael and Shelly Todd, 2906 Heinemann Drive, Valley Springs; and Jose and Lyndel Ulloa, 7488 Warren Road, Burson.
In submitting its annual report, the Calaveras Mental Health Advisory Board indicates coming year plans to assist teachers and staff in recognizing students with mental health needs; provide mental health first aid training; strengthen its Grandparent Program; and expand its Living Room support groups operation to four days a week. The board also notes that professional staff has seen the need for improved dual diagnosis programs and is developing programs to address mental health and substance abuse.
The board expects to approve an already-budgeted purchase of two minivans for Calaveras Transit for approximately $92,000 with the goal to provide more cost-effective service to less populated areas of the county with demonstrated need.
The supervisors will also consider the appointment of three applicants to fill four vacancies on the West Point Veterans Memorial District Board that still remain after last November's elections. The applicants, Rich Hughes, Pegi Hughes and Darrell Dever, if approved, would serve terms through mid-December 2018.
Among the expected proclamations at tomorrow's meeting: recognition of the Ebbetts Pass Fire District for its service on its 50th anniversary and California Highway Patrol (CHP) Sergeant Brian Hemenway on receiving the CHP Meritorious Achievement Award for saving the life of a Caltrans worker involved in a vehicle accident. Three students will additionally be recognized; Hunter Reusche, who earned the rank of Eagle Scout and additionally constructed an eternal flame at the Valley Springs Veterans Hall; and Calaveras High School students Brianna Gill and Guillermo Hernandez for respectively receiving President Obama's Silver and Bronze Volunteer Service Awards.
The meeting will be held in the board chamber room (891 Mountain Ranch Road).