Marijuana Ballot Measure Proposed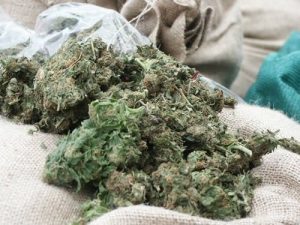 Marijuana

View Photos
Sacramento, CA — California voters may be asked whether to legalize recreational marijuana in California, and tax it by 15%.
A proposed ballot initiative was submitted to Secretary of State Alex Padilla, and the proponents are now authorized to begin collecting signatures. The measure also calls for "releasing non-violent marijuana offenders from prison" and to erase their criminal history.
It would also prohibit local governments from placing bans on marijuana, or enacting their own taxes on the drug. It allows for personal possession of up to five pounds of dried marijuana and one pound of concentrated marijuana.
The proponents, listed as Jason Collinsworth and Lara Marie Collinsworth, have 180 days to collect the needed 365,880 signatures of registered voters. The initiative would appear on the 2016 General Election ballot.
Three laws to regulate Medical Marijuana became law October 9th 2015.