Sonora Doctor Enters Plea On Drug Charges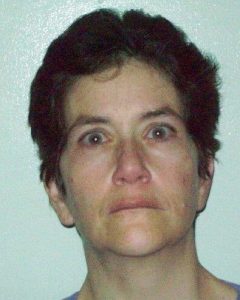 Dr. Lori Beth Sostock

View Photos
Sonora, CA — A Sonora doctor and her office manager say they are not guilty of the combined 56 drug-related charges against them.
The two were in a Tuolumne County courtroom on Wednesday afternoon for their arraignment and both pled not guilty.
As reported yesterday, Tuolumne County Sheriff's deputies arrested Dr. Lori Beth Sostock and her partner, Vanessa Lynn Sostock at their medical office in the 800 block of Delnero Drive, following a seven-month investigation into improperly furnishing and prescribing controlled substances. The charges against them range from conspiracy to commit sales or furnishing controlled substances, to prescribing controlled substances without a license.
The Tuolumne County District Attorney's Office says a special hearing that will assign a new public defender to the case is scheduled for 8:15 tomorrow morning at the county courthouse, as the current court-appointed attorney had a conflict of interest in representing the couple.
On Friday, July 17, the duo will be back in court for their preliminary hearing, which is set for 1:30 p.m. at the Tuolumne County Superior Courthouse.