Sonora Doctor And Office Manager Arrested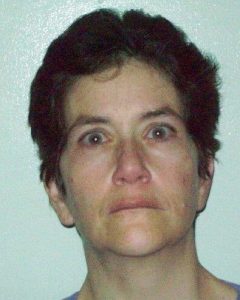 Dr. Lori Beth Sostock

View Photos
Sonora, CA — Two people were arrested following a seven-month investigation into improperly furnishing and prescribing controlled substances. The Tuolumne County Sheriff's Office reports that Dr. Lori Beth Sostock and her partner, Vanessa Lynn Sostock, were arrested at their medical office in the 800 block of Delnero Drive.
The couple was booked into Tuolumne County Jail for a combined 56 felony offenses. They range from conspiracy to commit sales or furnishing controlled substances, to prescribing controlled substances without a license.
Sheriff's Office Spokesperson Sgt. Scott Johnson says that during the multi-month investigation, with assistance from the Federal Drug Enforcement Administration, several search warrants were conducted at Dr. Sostock's practice, and her residence in the 600 block of Daybreak Ct. in Sonora. Dr. Sostock's bail has been set at $200,000 and Vanessa Sostock's bail is $100,000. As of 9am, both are still in custody in the Tuolumne County Jail.
This investigation has paralleled an ongoing investigation into Dr. Sostock's Medical Practice by the California Department of Consumer Affairs, State Medical Board, and the Federal Drug Enforcement Administration.