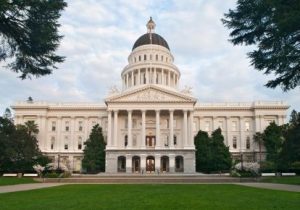 Sacramento Capitol Building

View Photos
Sacramento, CA — California lawmakers are scheduled to vote on up to a $117.5-billion spending plan.
Governor Jerry Brown has been at odds with Democratic leaders on the revenue projections in the budget. The Governor is anticipating a more conservative $115-billion in state revenues, so he would like a scaled down budget. The two sides have been recently negotiating. The budget proposed by Democratic leaders includes Brown's wishes of increasing spending for public schools, boosts the rainy day fund, and includes money for a new earned income tax credit.
Today is the Constitutional deadline for lawmakers to pass a budget and still get paid. The new budget will take effect on July 1st.