Update: Details On Sonora High's New Superintendent's Contract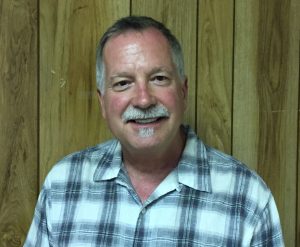 Patrick Chabot

View Photos
Sonora, CA — The Sonora Union High School District governing board has finalized its contract with newly selected Superintendent Patrick Chabot.
Chabot, who currently serves as Principal was previously a math teacher and assistant Principal. Under the agreement, according to board president Robert Lyons, Chabot will receive a two-year contract with a $145,000 annual salary and $8,000 in benefits. His predecessor, Dr. Mike McCoy, who accepted a position as Superintendent of Muroc Unified School District in Kern County, made $ 154,273 in total compensation and benefits.
On Tuesday, an eight-member community panel selected Chabot and two other candidates for the board to interview on Wednesday. As reported then, each candidate was given an hour to address the board and then field questions.  Lyons says the board unanimously decided on Chabot, based on his qualifications and commitment to the school district.
When asked why not choose someone outside the area or with experience from a larger school district who might bring new ideas, Lyons replied, "Well, you have to trade the experience that they might have in administrative skills, and compare that to the knowledge of the community and the commitment to live in the community — and want this community to improve." Continuing, he surmised, "I think some people potentially might use this as a stepping stone to an even bigger and better job. Our reading of Mr. Chabot is one of total commitment to our community."  Another benefit, Lyons points out, is that Chabot will be able to start working, effectively from the first day.
Chabot's contract, which begins July 1, 2015, runs through 2017. For an earlier story on Chabot's reaction to his new post, click here.