Four More Arrested In Jamestown Stabbing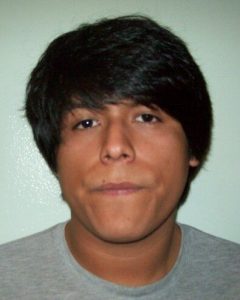 Jonathan Joseph Ross

View Photos
Jamestown, CA —  The Tuolumne County Sherriff's Department has released new details on a stabbing that had detectives searching for additional suspects, which it appears, have now been caught.
Investigators report four additional suspects have been apprehended. They are Jonathan Joseph Ross, 18, of Cedar Ridge, and three female juveniles, whose names are not being released, due to their ages. The arrests stem from the May 14 stabbing of a man in his Jamestown home. As reported last week, the incident happened around 1:37 a.m., on Bench Drive, in Jamestown.  Mackenzie Darr, 20, of Sonora was arrested at that time for being involved in the knifing of the victim during an argument.  The man had to be flown to Modesto due to his life-threatening injuries, but has since been released.
Investigators say the victim is a 30-year-old man, who was having a party at his home when an argument began between him and six other people, after which a fight broke out involving four of the suspects.  The victim was stabbed repeatedly in the upper body, punched and kicked, according to Tuolumne County Sherriff's Sgt. Scott Johnson, who says, "During the attack, one suspect used a knife to stab the victim multiple times. After the attack, two of the suspects entered the victim's house and removed personal items. As the suspects were getting into a vehicle, the victim asked the suspects to return his items to him, and at that time, realized that he had been stabbed. All six suspects got into a vehicle and left the area with the victim's possessions." The stolen items were a laptop and a smart phone.
The juveniles were released to the probation department. All the suspects are charged with assault with a deadly weapon, home invasion robbery and conspiracy.  Darr and Ross remain behind bars. Their bails have been set at $500,000 each. The investigation is ongoing.