Sonora High Demurrer Appeal Centers On Pool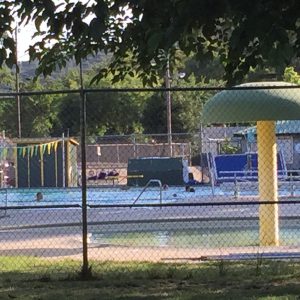 Sonora High's current pool

View Photos
Sonora, CA — Sonora High's Superintendent expects a "favorable" decision on a controversial demurrer objection next month, saying that the new football stadium, parking lot and bridge are now off the table.
Superintendent Dr. Mike McCoy tells myMotherlode.com, "Actually, I think we're in better shape on our football field as the [lawsuit filing] group has amended their complaint for a demurrer, and they've walked away from the stadium components. So they're focused just on the pool…we think by mid-June we'll have a good positive legal ruling."
As previously reported, the school had asked for a demurrer against a lawsuit, arguing there is no legal basis for it. In April, Judge James A. Boscoe granted the demurrer. That prompted an appeal from the group, Citizens Against School Bond Abuse (CASBA). The group filed its original lawsuit, citing the way the district planned to allocate the $23 million in funding for the 2012 approved Measure J bond projects was illegal because the district was not legally upfront about including an aquatics center on the project list.
CASBA Member Larry Coombes counters, "We never contested the football field. That was not our lawsuit and we did not delay the construction on that. The judge asked that the appeal be more specific regarding the pool not being stated in the bond, so that's what we amended."
McCoy also says, if the appeal is denied, the school will go for all the money in a final bond sale, instead of continuing with the original three-phase plan. "If we get some positive release, we'll go out for a bond sale in the fall and that will support the next phases of construction."
Coombes states if the judge rules against his group, "that would be denying us our day in court," forcing the group to appeal to a higher court.
More information about Sonora High's Measure J Bond projects can found at its website, by clicking here.