McCoy: Judge Grants Demurrer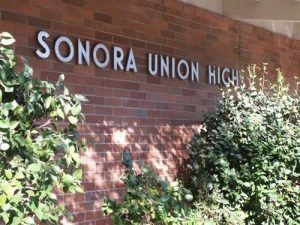 Sonora High School

View Photos
Sonora, CA — Sonora High School Superintendent Dr. Mike McCoy says a demurrer has been granted in the lawsuit over the Measure J projects, but the legal battle is not yet over.
The group Citizens Against School Bond Abuse filed a lawsuit against Sonora High School related to the way the district planned to allocate funding for the 2012 approved bond projects. The group has contended that the district was not legally up front about plans to include an aquatics center on the project list.
Sonora High School requested Judge James A. Boscoe grant a demurrer, arguing that there is no legal basis for a lawsuit.
Dr. McCoy says the district learned yesterday that the demurrer has been granted. He says the Citizens Against School Bond Abuse group has 20 days to file an amended complaint, and if so, Judge James A. Boscoe would then review a revised version.
"At this time we're cautiously optimistic," says Dr. McCoy, on the prospect of moving past the legal dispute. "At least it shows that the court supports, or at least understands our legal reasoning in this case."
Dr. McCoy says the lawsuit has stalled the construction on both the stadium renovations and aquatics center. The district has already begun the modernization of the humanities building, which it hopes to complete around the start of next school year.
Clarke Broadcasting attempted to reach out to Larry Coombes who helped CASBA file the lawsuit against the district, but he was not immediately available for comment.
More information about Sonora High's Measure J Bond projects can found at its website, by clicking here.