Cause of Recent Tuolumne Accidents Explained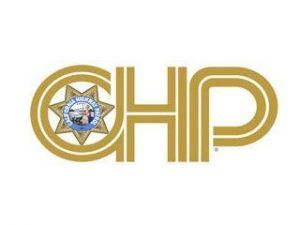 CHP logo

View Photos
The details of two recent accidents involving major injuries were released by the CHP.
As reported on Friday there was an accident involving a motorcycle in the Jamestown area on Highway 49 at Victoria Way. The CHP reports that at 2:30pm, Steven Burrows, a 60 year old from Fresno, turned left in front of a Nissan Altima driven by April Kosa, 33 years old from Jamestown. Kosa's vehicle was going approximately 40 miles per hour on Highway 49 when Burrows turned in front of her. She collided with a third vehicle stopped at Victoria way waiting to turn. The third vehicle, a Ford F-350 driven by 43 year old Brandon Supernaw of Le Grand, was damaged in the left front. The driver, Supernaw, did not report any injuries.
Burrows, the motorcycle driver, did not have a DOT approved helmet nor a motorcycle endorsement on his California Driver License. He sustained major injuries to his right leg/pelvis. He was taken to Memorial Medical Center by ambulance. Kosa and her unnamed front seat passenger were taken to Sonora Regional Medical Center. Kosa sustained moderate injuries to the back and reported some chest pain.
Drugs and alcohol were not reported as a factor in the collision.
On Saturday a single vehicle accident on La Grange Road just south of Highway 120 injured both the driver and the passenger. The driver, 35 year old Joseph Threadgill of Modesto was treated at the scene and arrested for driving under the influence of alcohol.
Threadgill was reported as driving at a high rate of speed at 3:00pm when he entered a sharp left-hand bend. The 1993 Chevy S10 exited road on the east side of the roadway and collided with a road sign, went down an embankment and stopped at a dirt/rock wall of a drainage ditch. The passenger, Lloyd Ellis Jr. of Modesto, sustained major injuries and was taken to Sonora Regional medical Center. Threadgill, the driver, was treated at the scene for moderate injuries. He and Ellis were wearing seat belts.